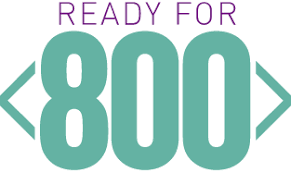 Are you relieved by the the U.S. Pharmacopia pushing back the enforcement date for Chapter <800> to December 1, 2019? Compliance can mean expensive renovation, changes in protocol, and is even pushing some pharmacies to discontinue compounding. This can create a shortage in patient access, so it is important that pharmacies know how to remain compliant in a cost-effective manner.
While the enforcement may change from state-to-state, the requirements for easy to clean, impermeable surfaces remain consistent. Walls, floors and ceilings need to be seamless. Hazardous drugs must be taken into inventory with special handling, and be stored separately from non-hazardous materials. Preparations need to be compounded under a biological safety cabinet (BSC) with external ventilation, and at least twelve air changes each hour. The prescription isn't ready for the patient until there is a special notice of "hazardous materials," used in the preparation.
This can be a daunting task for pharmacies that are just beginning their renovations and changes in SOPs. Do you dedicate a technician to researching what you need to do? Do you hire a consultant, or do you hire a trusted contractor to begin the work? Pharmacies have expressed the greatest cost-savings in splitting up the work, i.e. hiring HVAC to install the external ventilation, and hiring a plumber to install the sink separately. This will require individual pharmacies to understand the regulation to be fully compliant.
Ensuring compounding personnel safety and improving patient care shouldn't come at the cost of productivity, and therefore your profit. As enforcement begins, pharmacists are sharing their best practices to maintain their daily prescription count. Some pharmacists are taking advantage of regulation that allows for batch compounding common strengths of preparations in anticipation of valid prescriptions. Other pharmacists are changing their workflow to have only one technician work with raw powders, to increase their stock solutions, which are not classified the same as powders.
This is the first part of a series of articles about USP 800 and compounding compliance. At BIOSRX, we want to guide compounding pharmacists navigate changes under USP 800. We've built our own lab here in California, and have the experience to help. BIOSRX was founded by compounding pharmacists looking for real solutions. We will also assist your compounding team on how to adapt formulas for maximum efficiency.
Call To Speak with an Experienced Compounding Pharmacist: